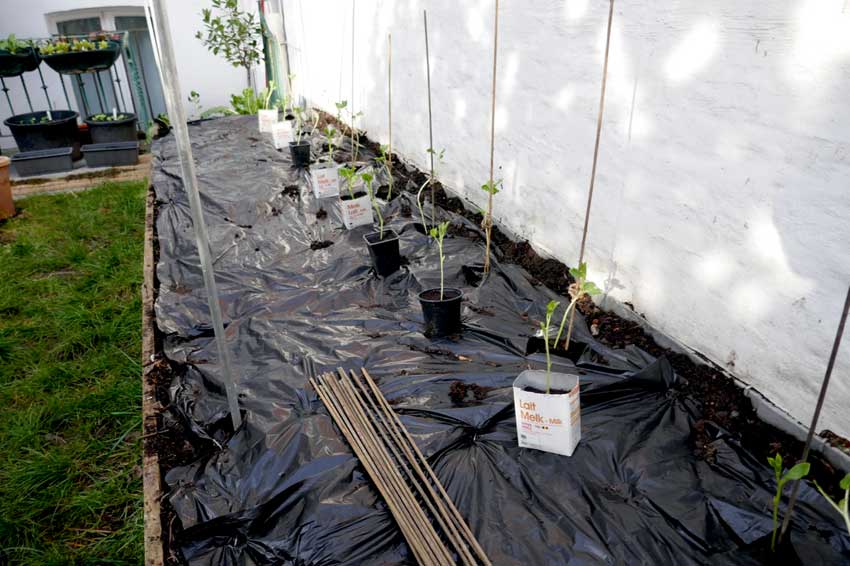 Autumn is the time for planting broad beans, garlic and onions for harvesting in the spring and early summer next year. Planting between mid October and mid December means empty beds and pots are used during the winter months with the crops harvested just when the space is needed next year for summer crops. It also means the garden has some life about it during winter months.
The key to all intensive growing is good compost. This garden is organised around an autumn and spring compost cycle where home made compost is used to feed the raised bed and the collection of containers. The bottom half of the compost bin is used for this while the top half is used to restart the next batch of compost. A plastic cover is used over the raised bed to prevent the bed getting water-logged with the new plants.
Broad beans can be started by simply pushing beans into soil. However, better results can be achieved by starting beans indoors then hardening off the small plants outside for a few days before planting them out to beds or containers. Broad beans need good support either with stakes or string as the plants can grow up to 2 metres high.
Garlic and onion sets (small onions) can also be started with direct planting, simply pushing cloves or sets direct into the soil. Again, better results can be achieved by starting these in trays or pots then transplanting the small plants when they are up and growing. Garlic from a local organic source works well and onion sets are available in main stores. These will be ready for picking from early spring next year.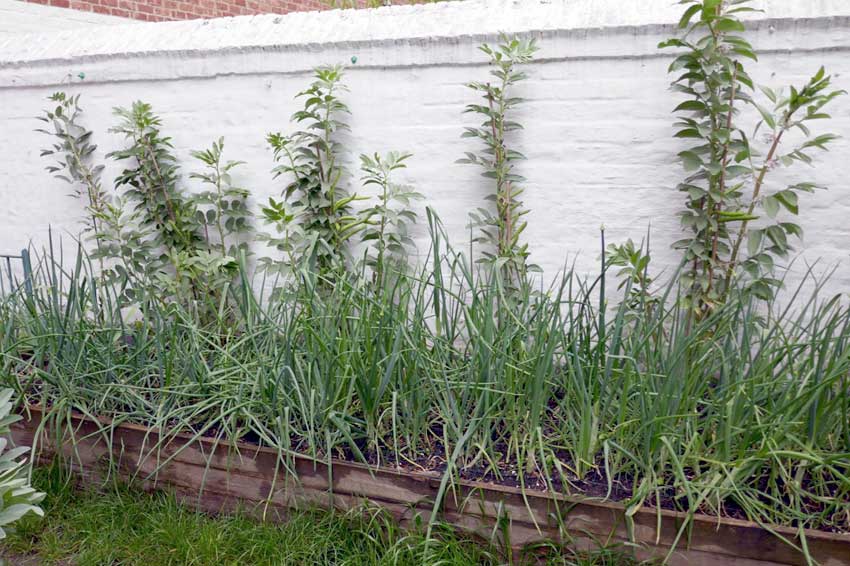 Gardeners like a winter crop because it involves very little effort once planted. In this raised bed the broad beans are planted in two rows to the back with the garlic and onions planted in three rows to the front. The plastic covering is optional but, from experience, helps the young plants establish during heavy weather and may help the bed retain some warmth.
Garden Shed Links: