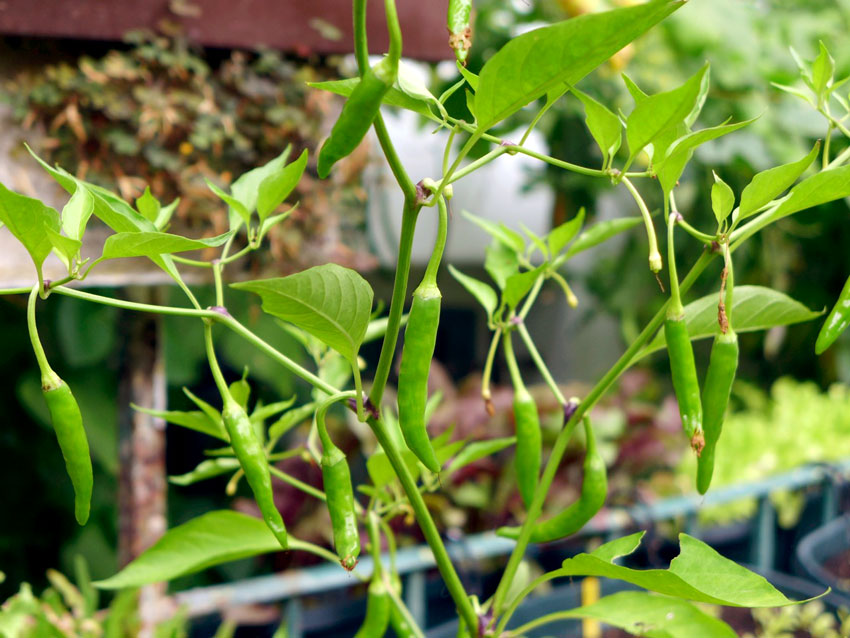 The weather forecast for the next few weeks shows a drop in temperature and quite a bit of rain. This is not ideal for finishing chilli peppers. Most the plants have a reasonable crop of green peppers, such as these Calcutta long peppers, which will turn red. Once the fruits are green and set, even with poor weather they should turn to red in the next few weeks.
These chilli peppers from last year show the finishing colours. The change to final colour should take place between now and the middle of October. Last year benefitted from warm weather at this time which helped to bring on a second flush of fruit. While mature fruit on the plants this year should reach final colour it is unlikely any of the smaller starting fruit will progress.
At this time it is useful having chilli peppers in pots that can be moved around to catch what sunlight might come along. It can be confusing with a plant full of green peppers waiting to see the colour change. The change can appear as marking looking like some sort of problem. No cause for concern, this is just the colour change taking place.
Some chilli peppers will already have reached their finished colour, like these Cayenne, Paprika and Nepali. These can be picked anytime. Removing ripe fruit earlier in the year is useful for encouraging further growth but now fruit is as well left to fully ripen. At this stage ripe fruit can fill out a bit more and will benefit from any sunshine available.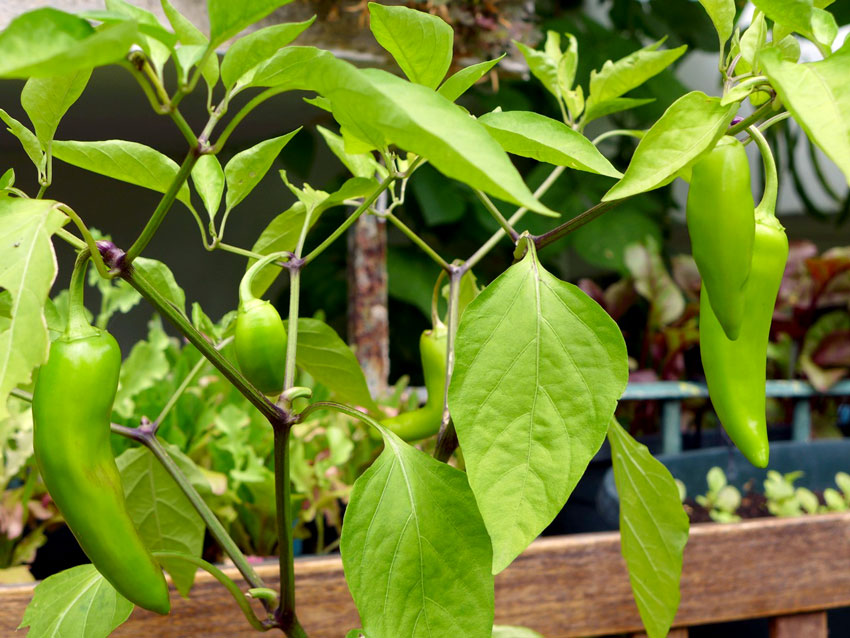 There is a definite drop in temperature this last week. This will not affect ripening fruit that is near ready, neither will rain. While chilli peppers are very sensitive when young and in early stages of growth they are remarkably resilient once the fruit is set. Chilli growers always hope for a late summer to boost the crop but as this rarely happens the only option is to start the plants even earlier next year.
Garden Shed Links: