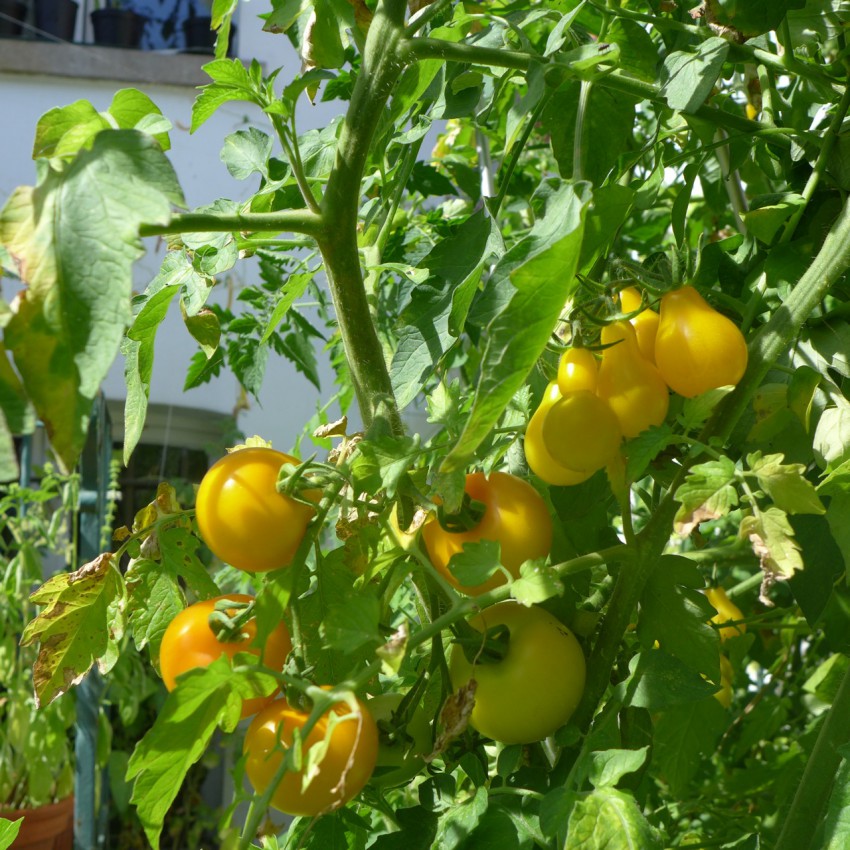 Tomatoes are the quintessential summer garden crop. Whether grown as climbing vines, in bush form or in miniature pot form they provide excellent colour to the garden and a constant harvest of fruit throughout the summer. Tomatoes require a constant temperature to grow well and will work with limited direct sun.
Tomato seeds can be slow to germinate. Using a small propagator helps. Seeds sown in March and April take about 2 weeks to sprout. The small plants are kept indoors and taken outside for a few hours on warm afternoons. For people new to tomatoes it is recommended to buy small plants from a proper nursery or garden store.
Hardening off tomato plants is a slow and careful exercise. A cold wind can damage them. While small the seedlings require protection outside. In about one month (mid May / unless it snows), the plants can sit out overnight. The aim is to get small bushy plants ready for planting out.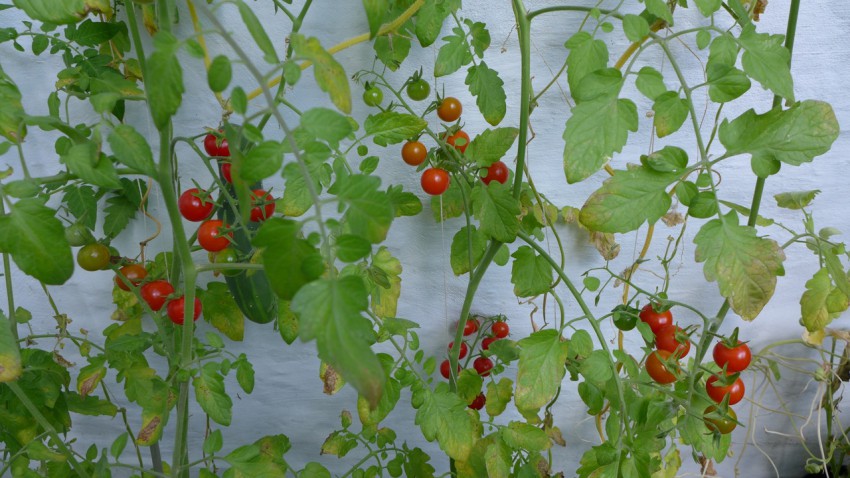 In Brussels, as in many cities, there are plenty of walls. Vine tomatoes can be easily trained with string to grow across walls. They do not require full sun and will climb in search of the sun. Smaller sized tomatoes are better than large ones for growing in city gardens.
Garden Shed Links: