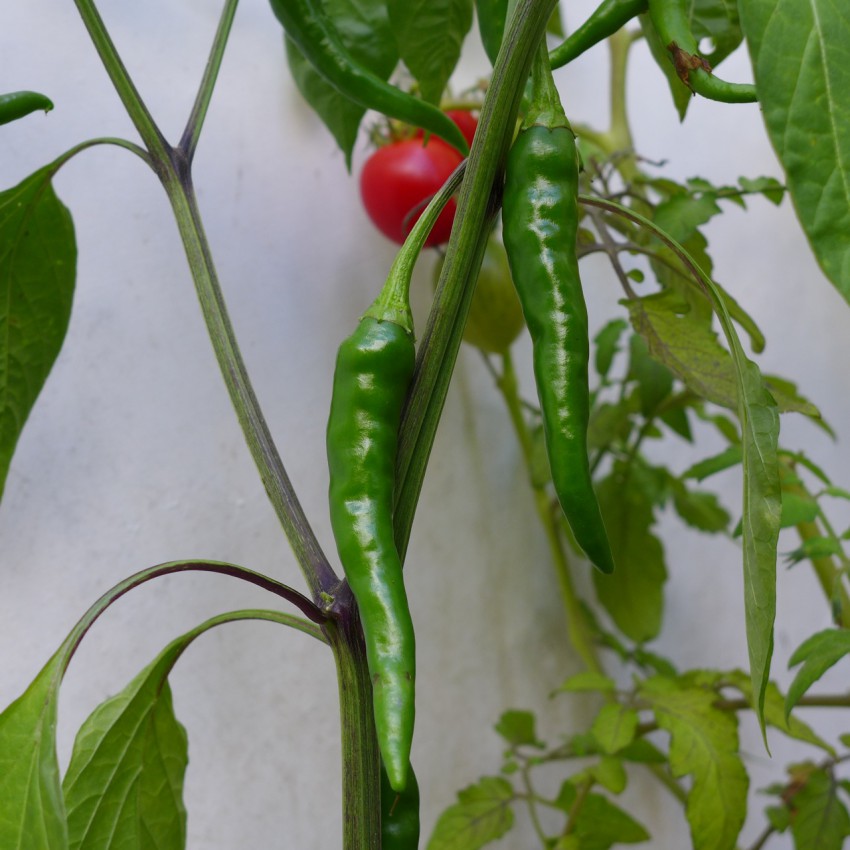 Growing hot peppers is something most people can do on a window sill, indoors or outside. Once established they are quite robust and do well in the limiting conditions of a city. There are hundreds of varieties to choose from but sticking to the most common types is better for beginners.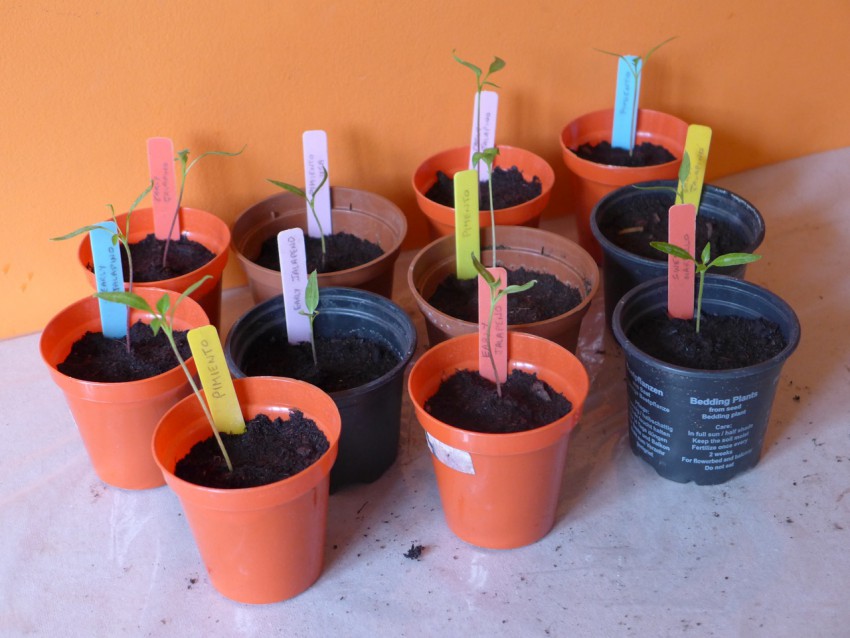 Chilli peppers are difficult to grow from seed. Some seeds can take weeks to geminate. The seedlings are very sensitive to temperature and are also slow to mature. This means the small plants have to be protected for considerably longer than tomatoes. Buying quality chilli plants from a good nursery is advisable for most people.
Hardening off chill peppers is a slow process. While small the seedlings are a favourite of slugs and snails (rather surprisingly). It can be rather annoying to have several weeks works ruined in one night by just one small slug. Using window sills and the like removes the temptation.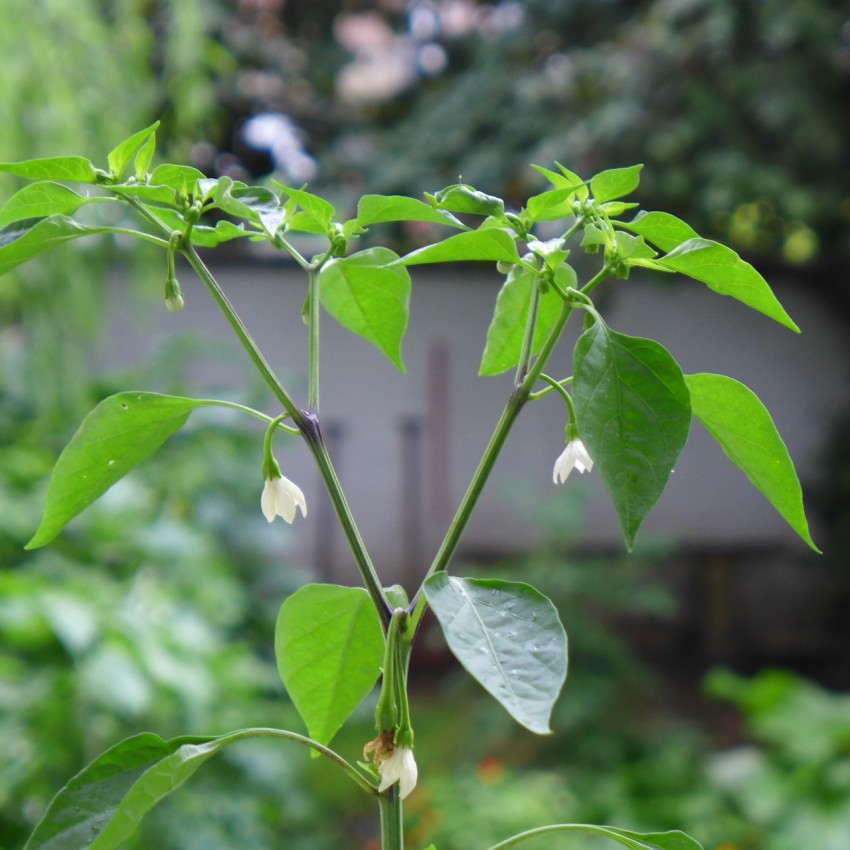 When the flowers appear on the plants the peppers are on their way. By this stage the plants are hardy enough that the slugs ignore them. Each plant can produce more than a dozen peppers and if picked regularly the plant will continue producing into October.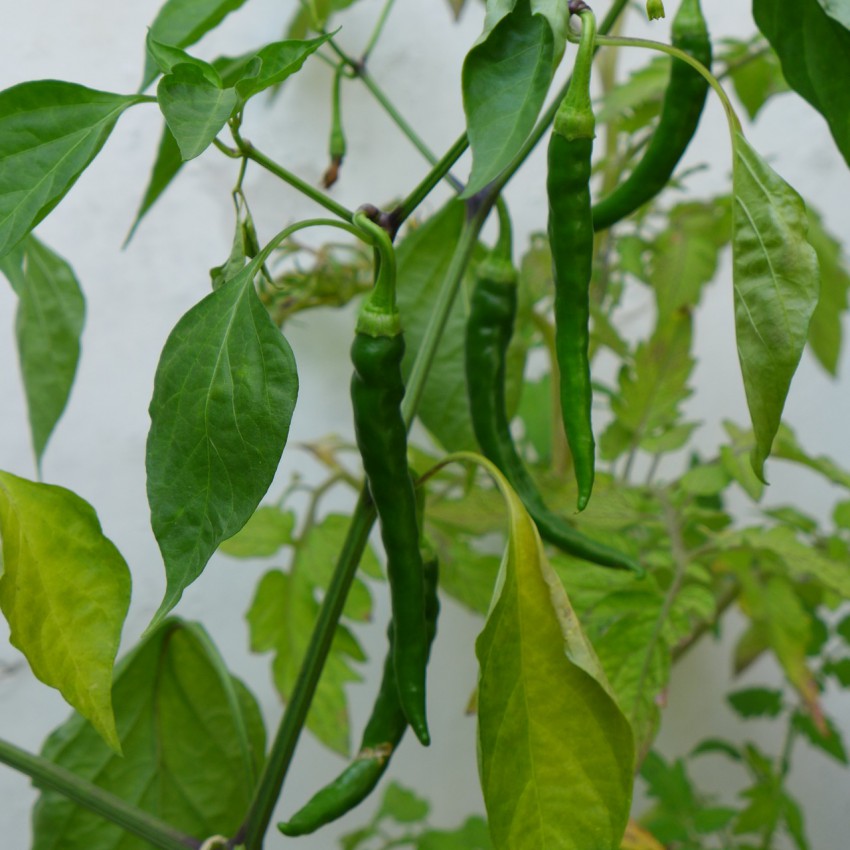 Growing chilli peppers can be quite an elaborate science with some people growing dozens of varieties at all sorts of super strengths. For the average family household half a dozen or a dozen plants of a few varieties will meet all the needs over the summer with some spares for freezing later.
Garden Shed Links: