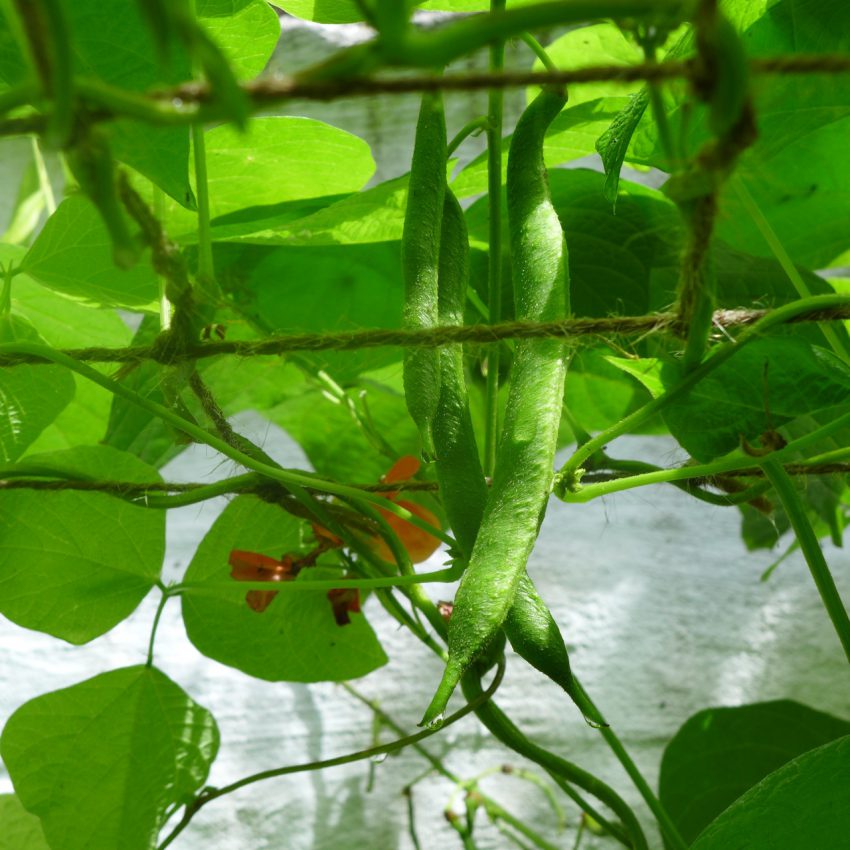 The first beans of the season have appeared. Having survived the invasion of slugs the gardener can expect a regular supply of beans between now and October. Having a range of bean varieties in the garden means a good mix of beans for the summer.
Following the flowers the beans form in small clusters and grow to full size in about 2 weeks. At this stage it is worth starting to pinch off the ends of the plant to encourage more side shoots. The bean plant is now moving from its spring growth phase to its steady summer production phase.
The beans are best picked before maturity at about 2/3 inches long. Regular picking – every other day – encourages the plant to be its most productive throughout the year. Use sharp scissors to remove beans cutting on the bean just before its stem.
Beans should not be eaten raw as they contain naturally occurring toxins. This is easily dealt with by placing the beans in boiling water for 3/5 minutes and then washing them off in cold water (blanching). The beans can then be eaten or stored in the fridge or freezer for later use.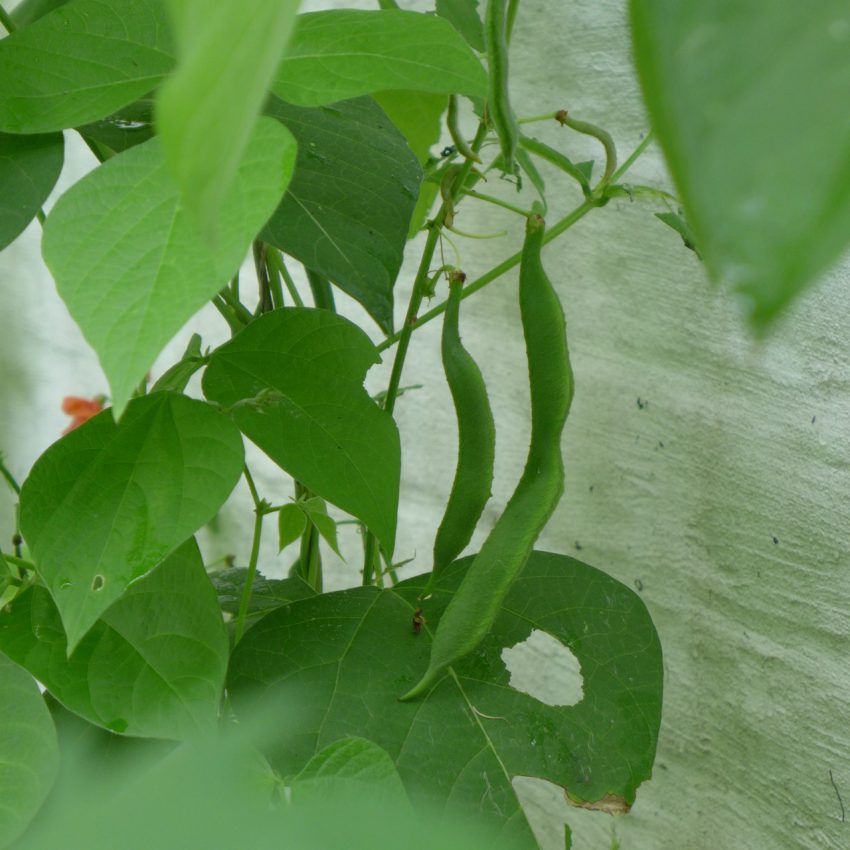 The trick for maintaining a good supply of beans throughout the summer is regular picking as the beans mature. While it is nice to see a lot of mature beans hanging on the plant, this slows the plant's productivity. Beans are best young.
Garden Shed Links: