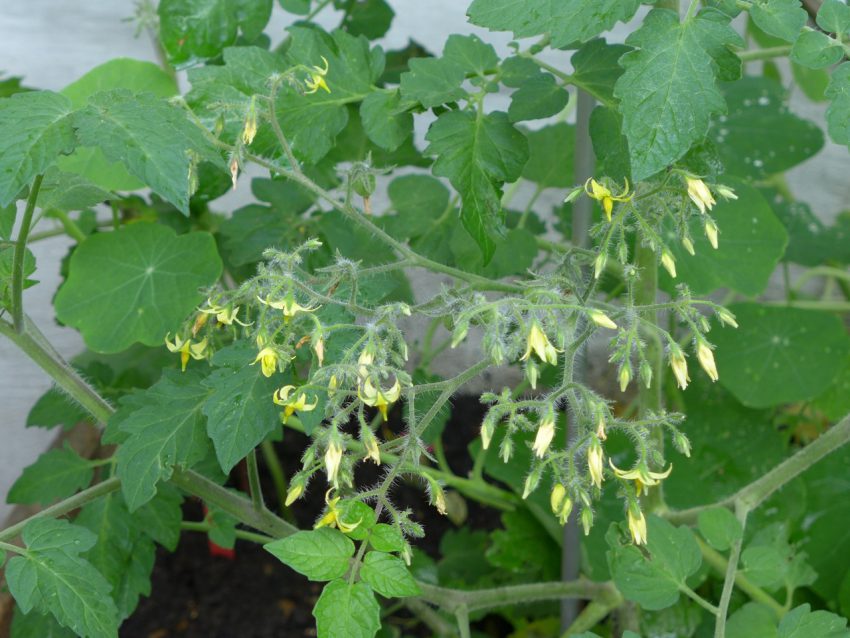 When flowers appear on tomato plants it is a good sign that the plant has settled well in either its pot or in the soil. Growing tomatoes outdoors in a city garden can be challenging, all the more so when the spring is very wet. While some spring rain helps the plant to root, too much can can cause problems.
Containers or soil? Both. Some people worry about the size of containers. Most tomatoes will grow in whatever container is provided (above 5 litres) and will restrict their own growth to suit. In soil beds plants will form stronger roots and produce substantially bigger vines (and more tomatoes).
Choosing heirloom varieties of tomato (all the types here) provides for better flavours and more interesting tomatoes. Heirlooms are traditional varieties grown over many years by small scale producers. The seed from the tomatoes can be collected and used the following year.
By growing a good number of plants in smaller containers this enables the gardener to protect the small plants from weather extremes in spring and wait until they are strong enough to plant out in when summer finally arrives. Once established the plants grow well in half shade.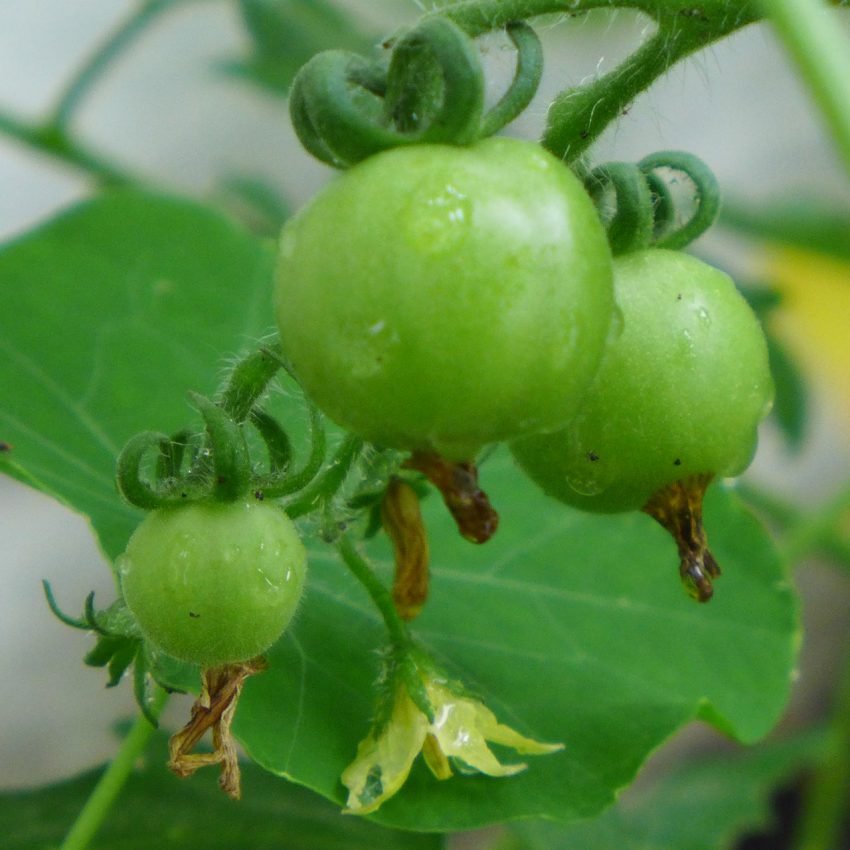 The flowers are followed quite quickly by the first tomatoes. Getting the plants to this stage in difficult spring weather is quite satisfying. Once the rain stops, the sun arrives and temperatures rise, the plants will then grow with more vigour and produce a steady crop of tomatoes over several months.
Garden Shed Links: