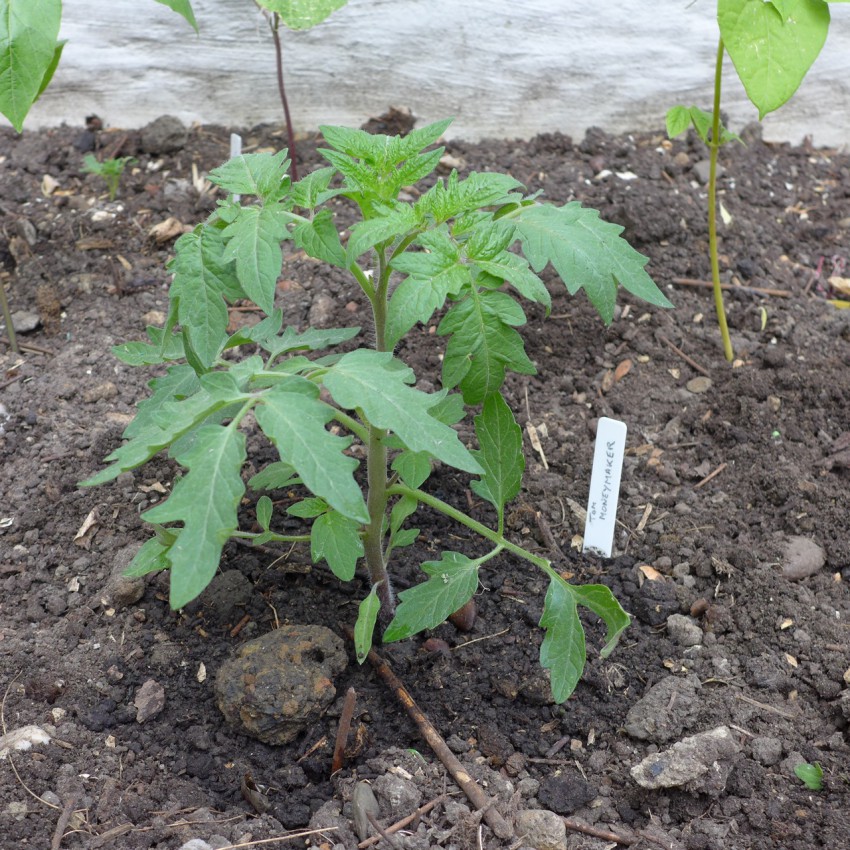 Planting out tomatoes into their final position in the garden is always a nervous business at this time of year. Ideally is to plant on a dry day followed by a dry night as this keeps the slugs and snails away. Never the less, the young plants (about 6 weeks) are ready to go into the ground and need planting for their root development to happen.
Selecting the position for the tomato plant is quite important. It is worth sitting the pot in a selected spot and stepping well back to look at it for a bit (possibly have a cup of tea to consider it). The plant needs a minimum of 12 inches (30cm) space on each side.
The tomato plant is set into the ground with a small part of the stem (1 inch / 25mm) buried. It is interesting to notice the root formation when exposed, they should not be tightly wrapped around the soil (common problem with shop bought plants). If necessary, very gently loosen roots.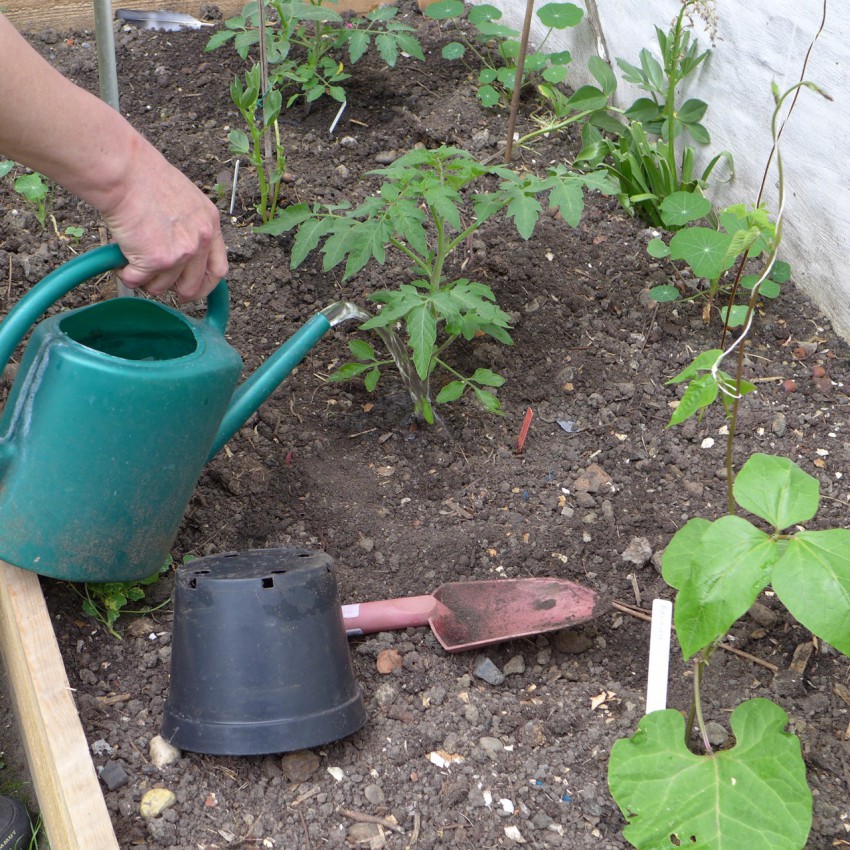 Watering in a plant helps the roots to start spreading. The plant will now stop growing vertically for a few days as its roots take to the new ground. Do not over water it but maybe pour a small ring of water around it each day (half a cup) to help it settle.
Garden Shed Links: