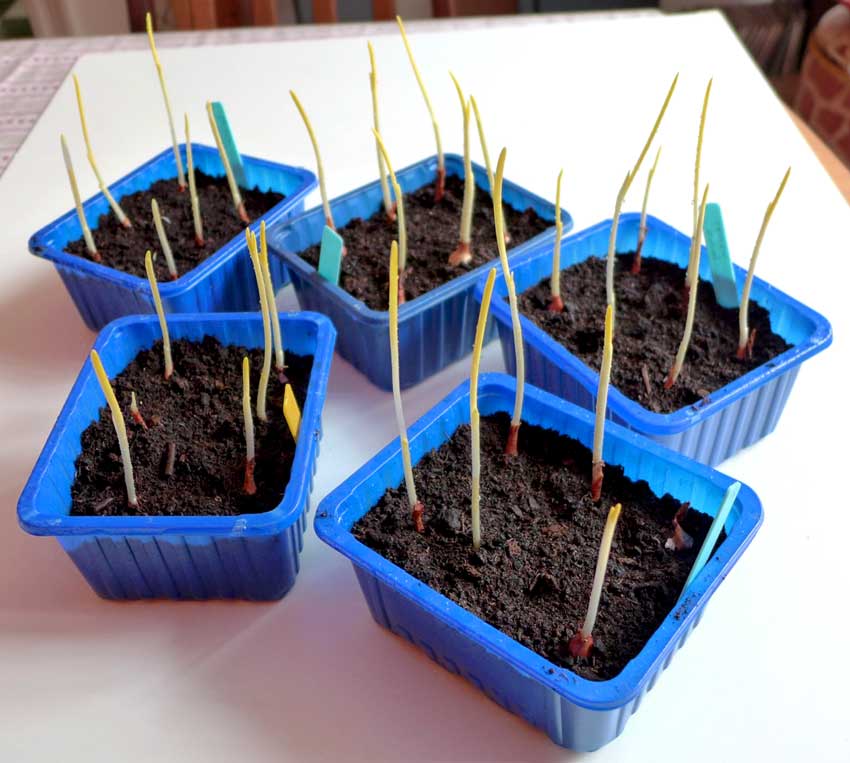 It is not too late to get an early start on onions. Mid February to mid March is the ideal time to plant all of the Allium family, leeks, onions (bulb and spring) and garlic. Besides good eating these plants are repellant to slugs and snails so growing a good range around the garden can help with deterring these pests.
Onions can be started from seed but this is quite difficult. Instead, onion sets, small immature onions, are a quick way to get a crop started. While sets can be planted direct in soil it is worth starting them indoors for a week or two and then having small plants ready to move outside.
Each set will grow to a full sized onion. However, they can also be grown packed together and used as spring onions. Starting the sets indoors in a cool dark spot away from light produces good results. The small plants are quite strong and easy to handle for planting out.
In the city, using large containers is a good way to get a decent crop in a small space. As these are slow growing plants other fast growing crops such as salad can also be grown in the pots as well. It is also worth looking at a range of spring onions to grow in the same pot.
Planting the sets directly in soil is simple enough, push the small bulb under the soil with the point left exposed. These sets can be slow to start if the soil is cold and wet. By starting the sets indoors the small plants are already started and quickly settle into the soil beds.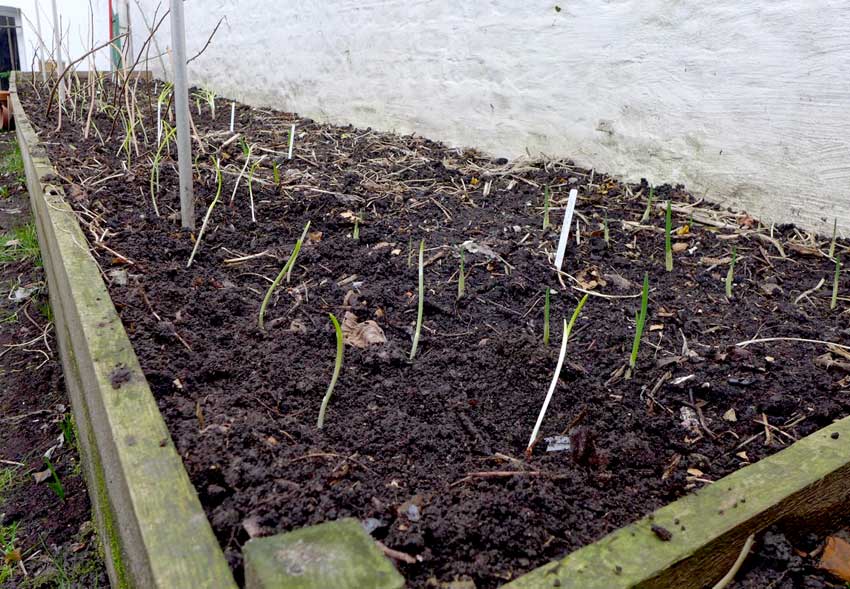 Onions are well suited to raised beds and containers. In the raised bed the onions (and other Alliums) will form an under-story beneath tomatoes and cucumbers and possibly among salad and herb crops. This year is an experiment to see just how well they may deter slugs and snails, particularly the Spanish slug.
Sets & Onion Seeds:
Garden Shed Links: