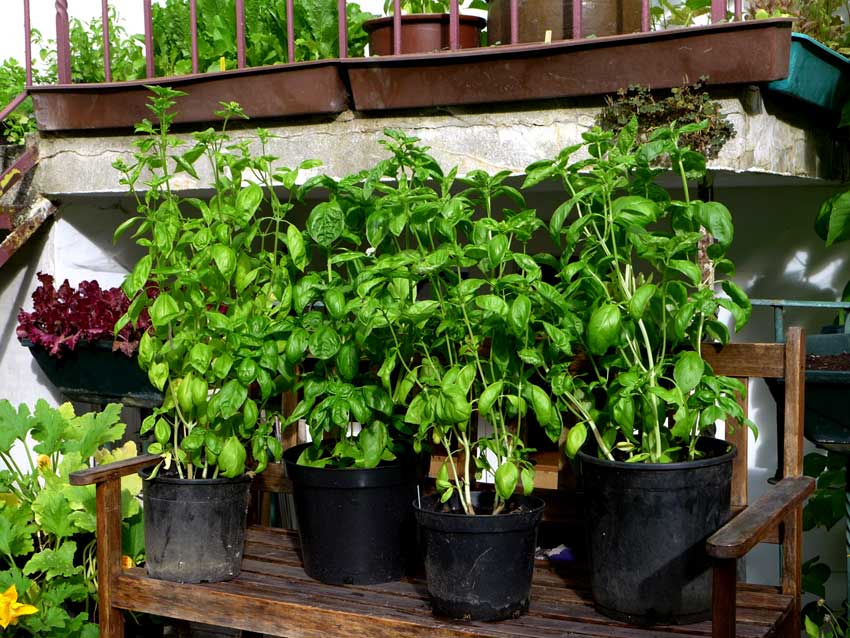 This year has been a good year for basil. With one harvest already taken several weeks ago it is time to take a second harvest from the plants. With luck, and a bit more summer, the remaining plants will grow out and fill out once more over the next few weeks to provide a third smaller harvest for the year.
Many people grow a single plant of basil in a pot. However, to get a sufficient harvest to produce a reasonable quantity of leaves for processing it is necessary to take a more industrial approach (indeed, copy supermarkets) and grow several plants in each pot. In this way, the smaller plants (crowded in the pot) are given space to grow through when the larger plants are cut back.
Everyone loves pesto but it does require a reasonable amount of leaves to produce a decent quantity. With the industrial approach to growing used here, the harvest does justify the expense of the more expensive ingredients, pine nuts, good cheese and good olive oil. The resulting condiment can be divided into immediate use and a frozen store for later in the year.
While Genovese basil is the basil of choice for pesto, it is the smaller basil plants that work well for flavouring and use in sauces. Bush and Greek basil are the best known for this. These small plants produce strongly flavoured tiny leaves on plants only 8 inches (20cm) tall. Sacred Basil from India is used for medicinal purposes and as a flavouring in many Asian dishes.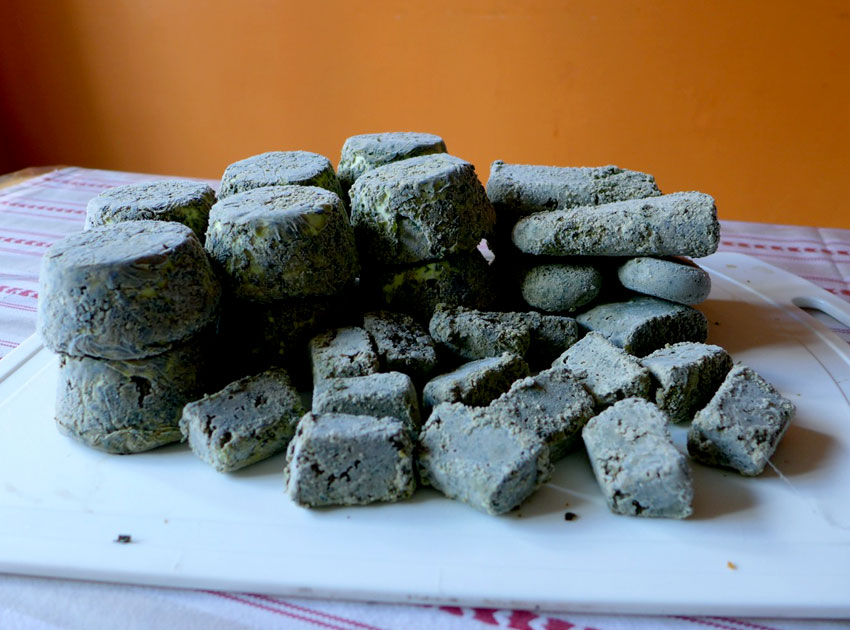 Basil is a good example of just what can be produced in a small city garden in a good year. To have pesto stored in the freezer for the rest of the year, some in the fridge for current use and fresh leaves still growing in the garden, basil certainly earns its space in the garden. The pesto produced can be used to bribe children to help in the garden.
Garden Shed Links: