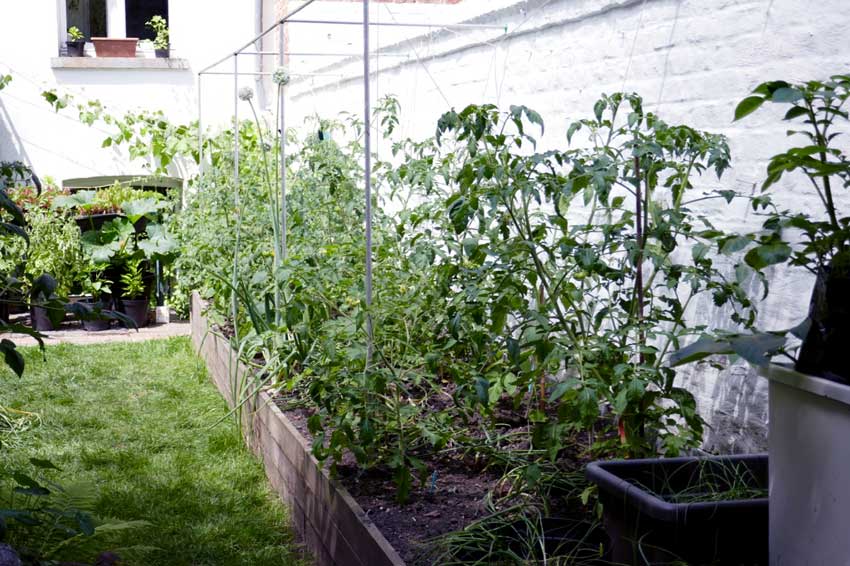 The weather forecast for the next few weeks is very hot with temperatures between 26 and 31 degrees. With little or no rain in sight, these conditions have not been seen since the last major heatwave in Belgium in 1976. This poses serious problems for garden vegetables which may already be entering a state of dormancy (stop growing) with the heat. This is not a problem the gardener can solve by simply throwing water at it.
In these conditions plants – like humans – require protection from the sun. The use of simple garden shade cloth is essential otherwise plants will stop setting flower or fruits until the heatwave passes. Any form of light cloth can be used over plants to protect them from the worst of the direct sun. It should be sufficiently fastened against evening winds.
There is no point over-watering plants. A more targeted approach is needed, watching plants carefully for when they need water. Evening watering or watering once the direct sun has passed allows the plants to stand in moist soil for the longest time, overnight. An evening mist spray can help cool plant leaves. A thorough once a day evening watering should be the general aim.
Mulching is a standard organic practice for protecting soil from drying out. By soaking an area first then covering it with clean straw (from a pet shop) and then soaking it again, a good protection is created. It also makes sense to create the same protection for larger pots. A light coloured mulch reflects sunlight and helps maintain soil moisture content for longer.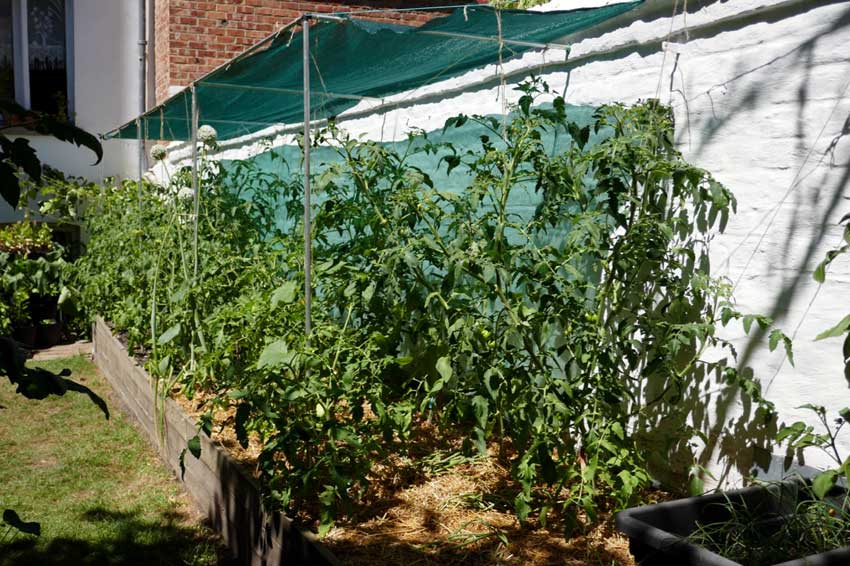 This is the second year of extreme temperatures. While initially these conditions boost plant growth, extreme heat can seriously damage plants before they fruit. Excessive watering disrupts plant/soil natural functions and does not prevent damage. It is time to start exploring water conservation strategies and soil protection practices for gardening in Belgium.
Garden Shed Links: