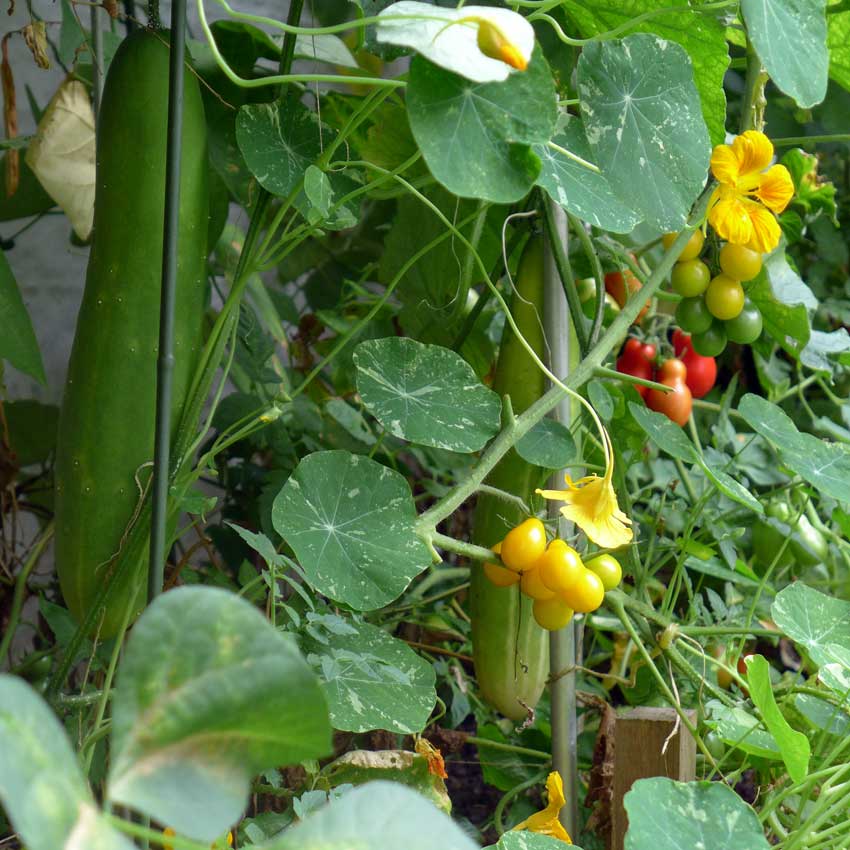 Each of the support poles on the raised bed had a cucumber plant and each plant produced a couple of cucumbers. The cucumbers always do well in Brussels.
These have grown too much, it is better to grow the smaller varieties and pick young fruit steadily throughout the summer.
They grow well with tomatoes.
Garden Shed Links: