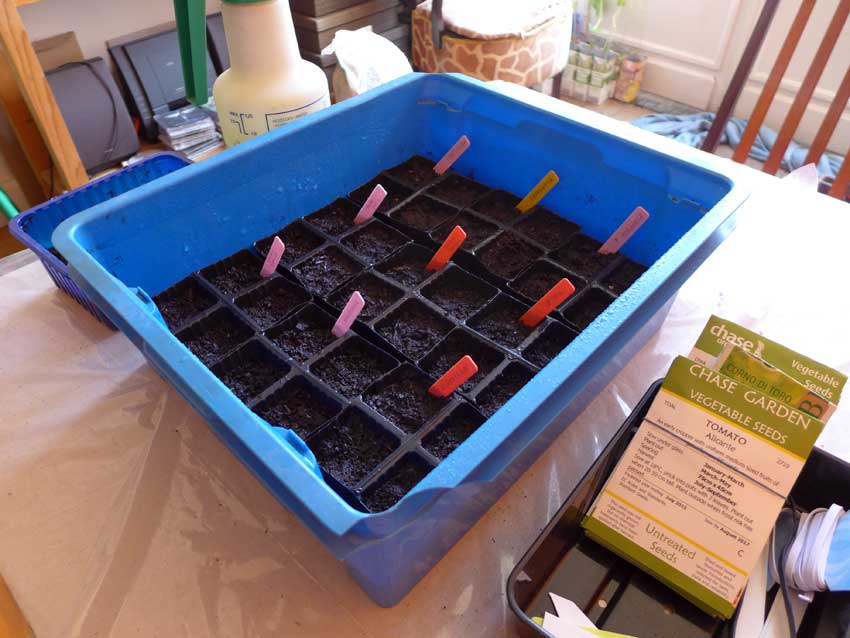 Starting tomatoes
Started the first batch of tomato seeds this week. The plan is to start small batches each week for the next couple of weeks. The rough plan is to have healthy seedlings, 6 inches tall, reading to start hardening off outside in May.
There are two problems starting tomatoes from seed. One, they do not start at all, or two, they start and shoot ending up spindly week seedlings. There is no one way to start small seeds so a variety of methods is best. This means some in the heated propagator, some in the non heated propagator and some in plastic boxes with plastic over them. Each create different germinating conditions, as does the positioning of the seedlings around the house.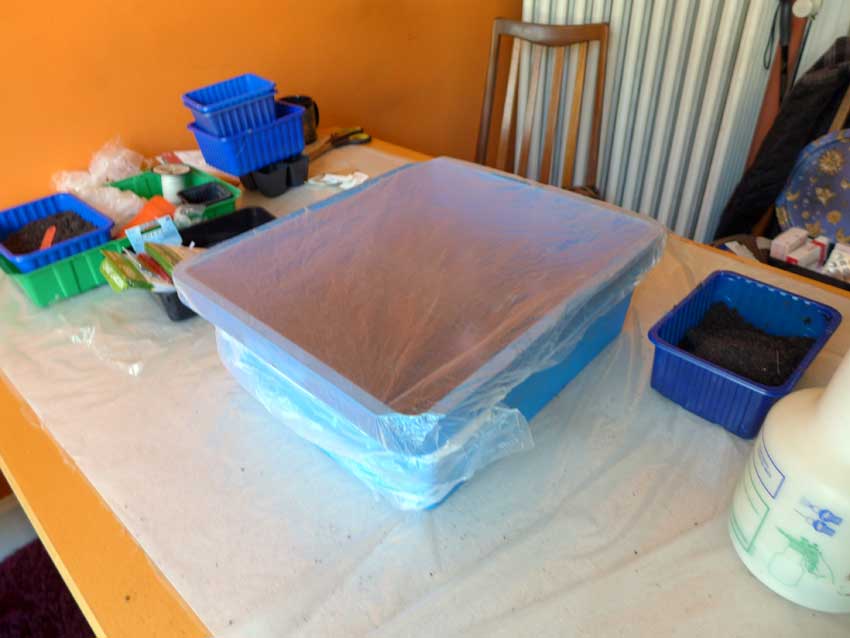 This batch of tomatoes were started in a plastic storage box then covered over with plastic and a large elastic band. The seed cells were mist sprayed and with the plastic cover, the moisture level should remain reasonably constant. I will check them every couple of days. In the last couple of years this method has worked to bring on seedlings that do not shoot up. We'll see this year.
Garden Shed Links:

Having a good set of tomato plants ready for planting in the soil about June is the plan. Other will already be settled in pots and containers.