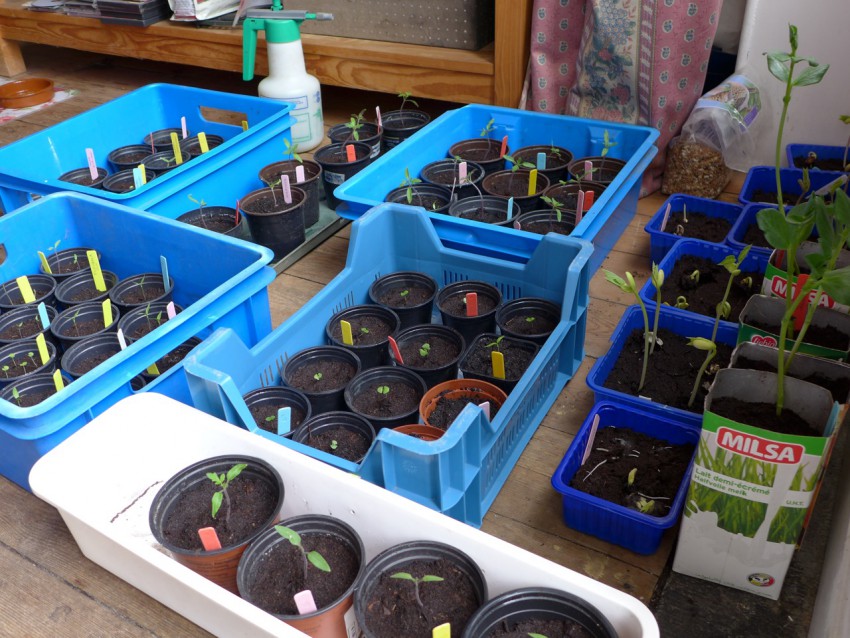 At this time of year the house can become rather congested with boxes of young plants waiting to go outside. Unfortunately April weather can be very un-spring like with sudden cold spells lasting days. These unseasonal cold spells are becoming more regular and a real disruption to the spring time planting schedule.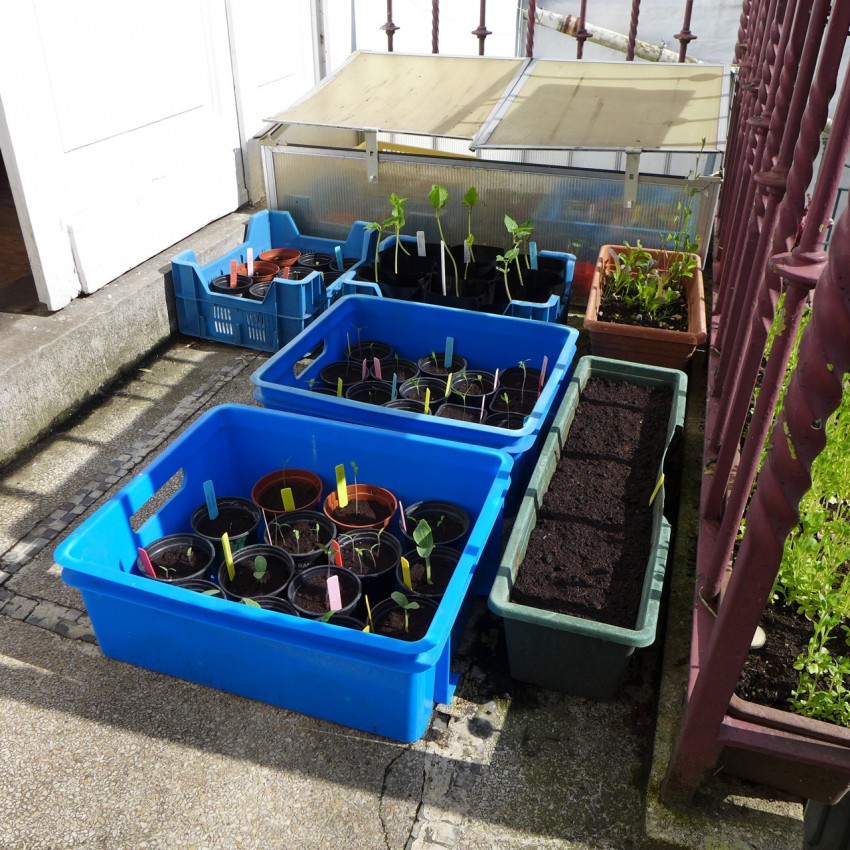 In previous years the young plants by this stage would be double their size. About 5 years ago seeds could be started in February and small plants would be ready for gradual hardening off in April and even planting out. There is no option but to be patient and accept the weather conditions and take care.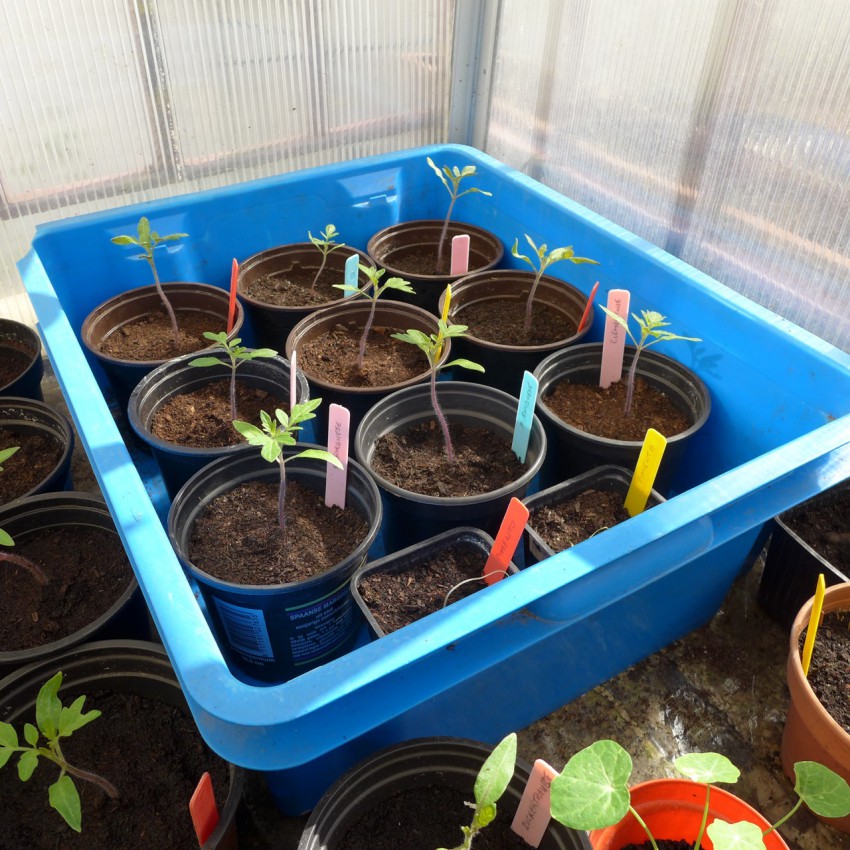 Tomatoes and peppers are becoming increasingly more difficult to bring on in these conditions. They are very sensitive to cold. Many people only grow tomatoes in greenhouses in Brussels so it is a bit of gardening challenge to continue growing them outside in the garden. The good heirloom varieties are more resistant to cold and Belgium conditions.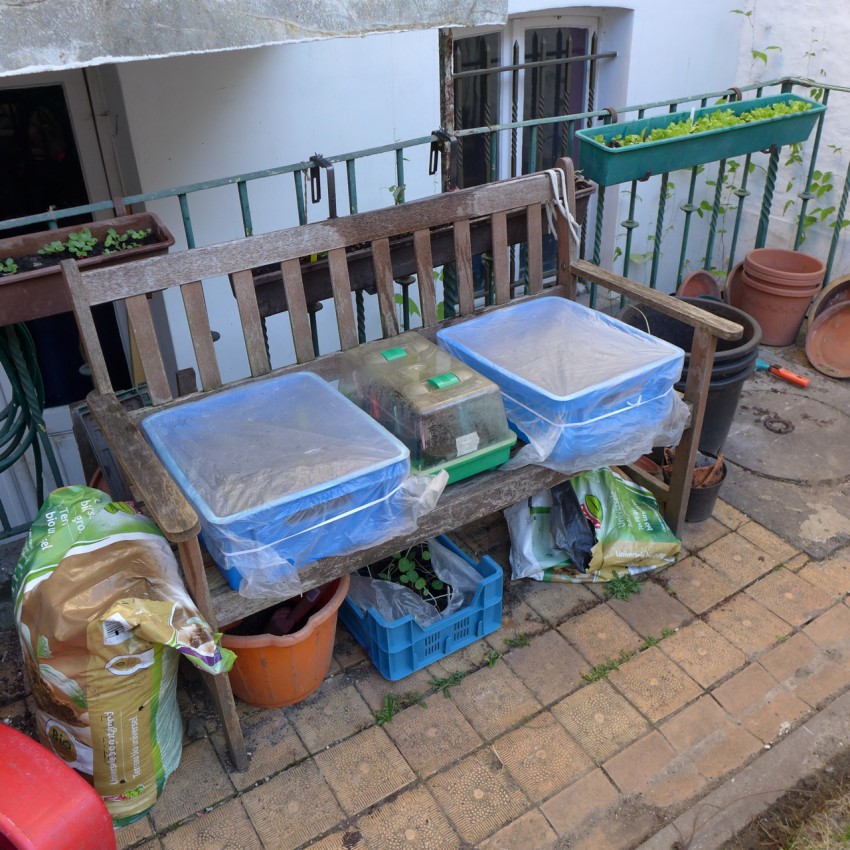 Keeping seedlings out of the wind is key to hardening off. The wind can dry out leaves quicker than the plant can supply moisture from its roots. Even on cold days the young plants really benefit from exposure to natural light so it is worth finding ways to get them outside for a few hours. Mist spray the seedlings before and after their outside visits.