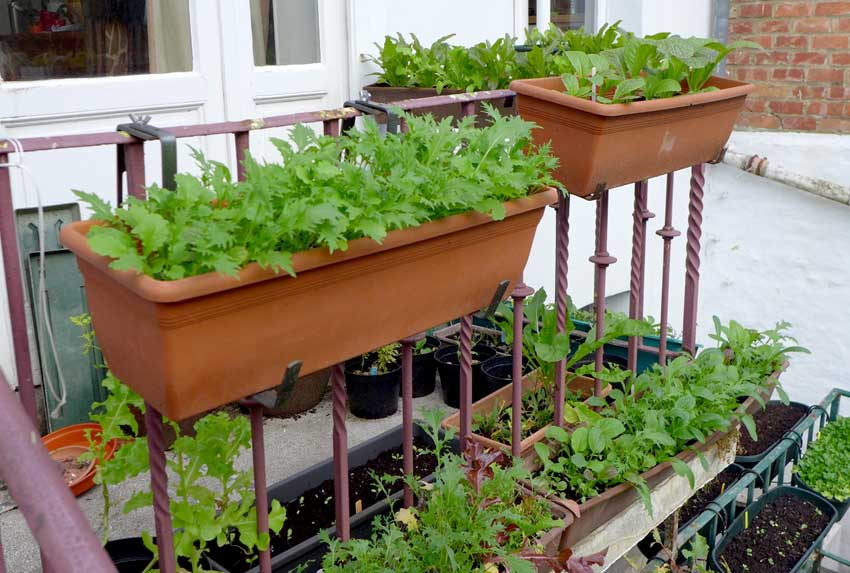 Growing your own salad on a windowsill or balcony has never been easier. In recent years varieties have appeared for "cut and come again" growing which enable a constant supply of fresh leaves over many months. Salads prefer the cool months either side of summer so now is the time to start.
The tools required for growing salad are simple. A reasonable sized plastic tray with good drainage holes and a basic growing compost. It is worth investing in a good quality water spray as this works better than a watering can which can wash seeds away or flood young plants.
If starting for the first time, a single tray with a mix of Foglia di Quercia and Cocarde lettuce works well. Both are vigorous growers that produce fine flavoured leaves throughout the summer. These can stand being planted quite tightly so about 20 seeds of each works well in a single tray.
Having a number of trays allows for more variety (see list below). However this does mean more watering as the key to successful salad production is to maintain soil moisture. This can mean several times a day during warm weather as drying out in trays can be a problem.
Radish are a quick and easy way to test out if a tray will work on a windowsill, with first leaves appearing within 10 days. It is also worth exploring more exotic lettuce mixes such as mustard greens and asian leaves. This can add a nice touch of flavour to shop bought lettuce.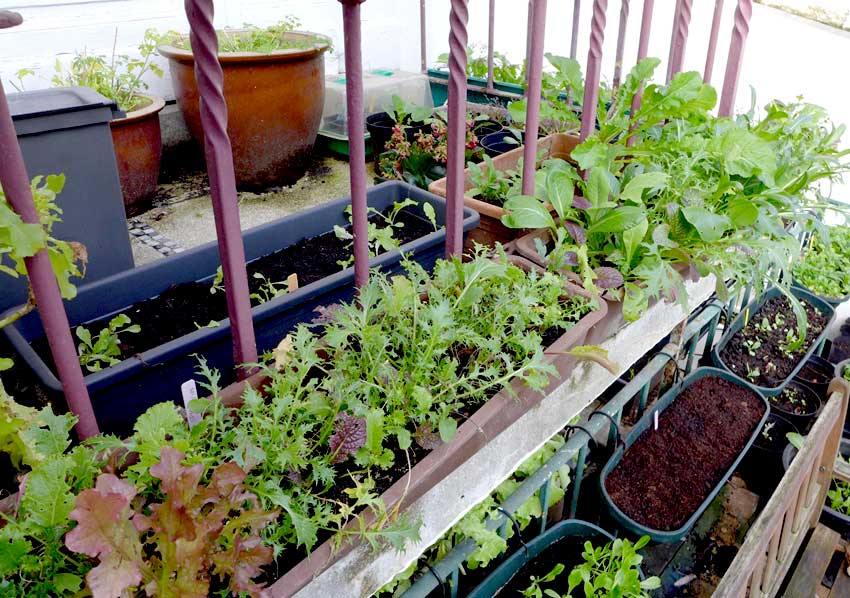 The trick with salad production on a windowsill or balcony is to combine a couple of good leaf producers in one or two trays with a couple of trays for the more exotic and stronger flavoured spicy greens (see below). Salad can be picked fresh on a daily basis or picked a couple of times a week and stored in the refrigerator.
Salad types:
Garden Shed Links:

Spicy salad types:
Garden Shed Links: