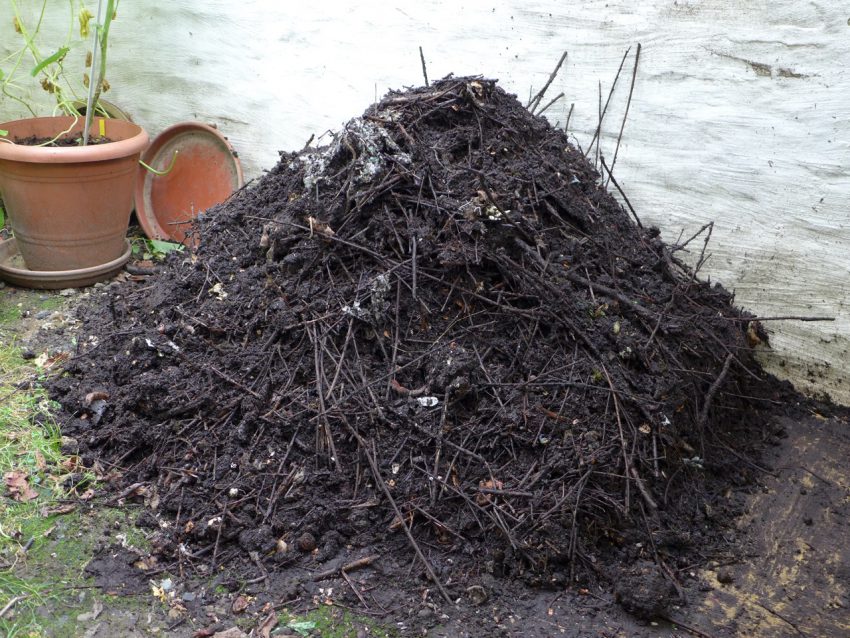 Home made compost is essential for running a summer vegetable garden, especially for a raised bed. Using un-cooked kitchen waste, clean cardboard and everything from the garden an excellent feed can be made for adding to the garden in the autumn and spring.
This basic size composting bin works well for the average garden. Materials are added and mixed on a weekly basis. At this time of year space is needed for new material so approximately one third is removed. In this case the top and bottom third are retained and the middle section removed.
The compost is a rich dark colour and sweet smelling. It is slightly damp and alive with worms. The finer finished material is carefully removed and the remaining pile well mixed and broken up for use in restarting the new pile. In this way a compost pile is never stopped and started but continues from year to year.
Refilling the bin is started with twigs and branches at the bottom then layers of green material (here beans) and layers of the previous compost. Layers of cardboard also help. The removed compost is spread across the raised bed and later will be turned in to the bed.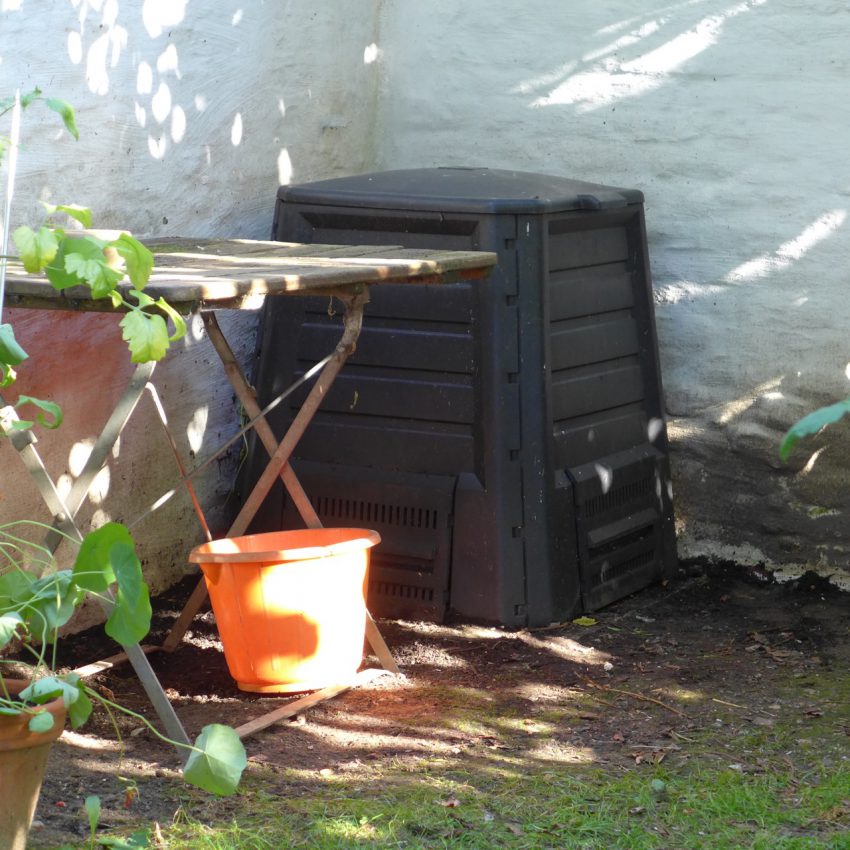 The compost bin is now ready for loading with this year's garden waste. It will be turned over once or twice during the winter months and in the spring another load removed for use in containers and the raised bed. Getting a good compost system going in the garden is key to good gardening.
Garden Shed Links:

Related Reading Links:
WORMS ASBL website (wormsasbl.org)
Brussels Environment (bruxellesenvironnement.be)
Brussels Commune compost bins grants (brussels.be)
City of Brussels Eco Advice (brussels.be)