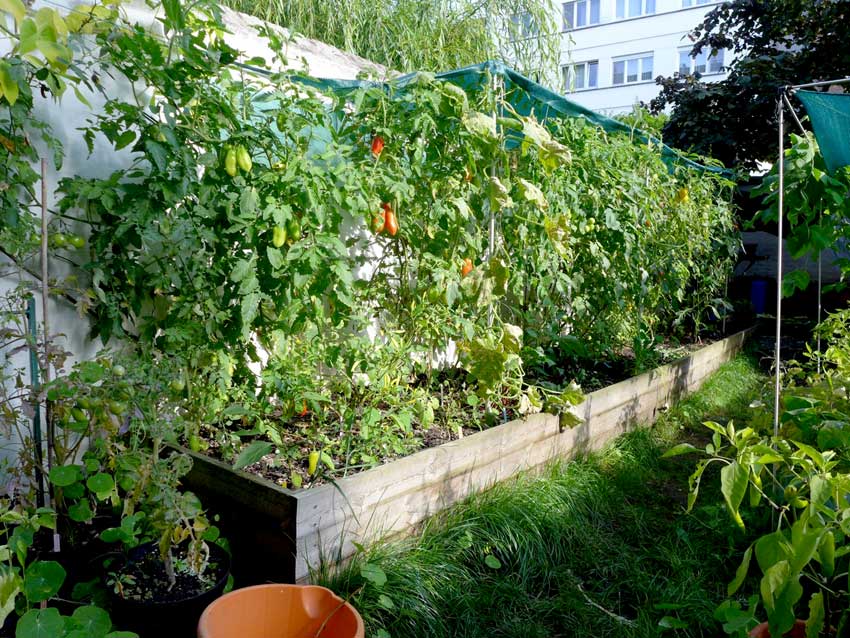 All gardeners dream of summer extending itself into October. Just when the tomato and chilli plants are producing ripe fruit and have loads of green fruit, a few extra weeks of sunshine would make all the difference. The current forecast for the next few weeks indicates a mix of warm sunny days and occasional days of rain. This is good for the plants.
At this stage of the season the tomato plants are setting their last fruits. Every day of sunshine helps to ripen green fruit. Tomatoes that have set ripe fruit should be picked when rain is forecast to prevent them splitting after the rain. Green tomatoes are fine to be left and will in time turn red or will be picked green to ripen off the plant.
The big problem at this time of the year is the progress of the tomato blight. The heavy rain in recent weeks means the disease is now present in the raised bed tomatoes but not so much with the pot tomatoes. It is now simply a race against time for fruit to ripen before the disease spoils the fruit.
One thing gardeners fear more than tomato blight is builders. This year maintenance work is required to the garden wall requiring the raised bed be dug up. Thus while it would have been nice to continue the raised bed tomatoes into October, it has been necessary to cut the season short and clear the raised bed.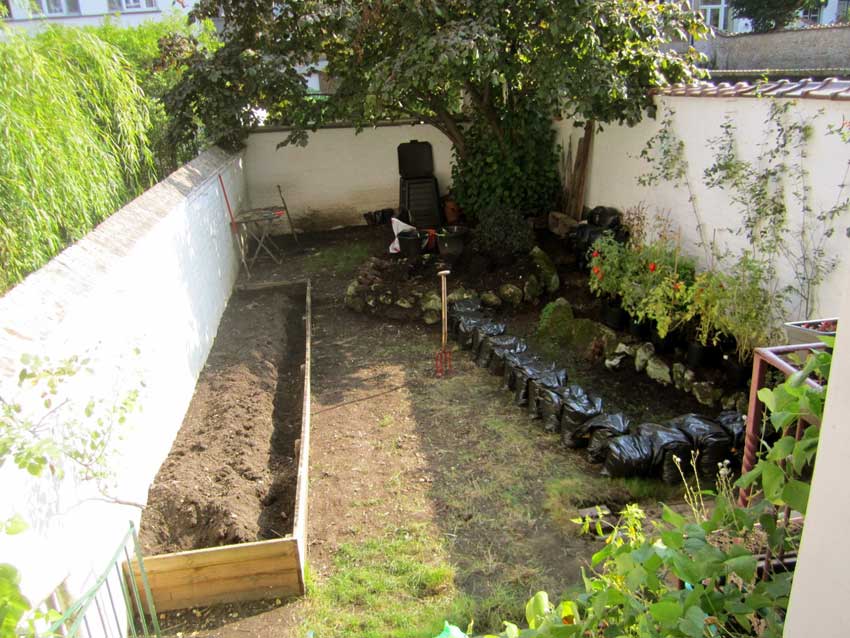 Gardening involves taking the good with the bad, as in dealing with tomato blight. This year the blight has arrived later than previous years so the damage is not so bad. The arrival of the builders, while rather annoying and disruptive, cannot be avoided and perhaps creates an opportunity to reorganise parts of the garden and rebuild.
Garden Shed Links: