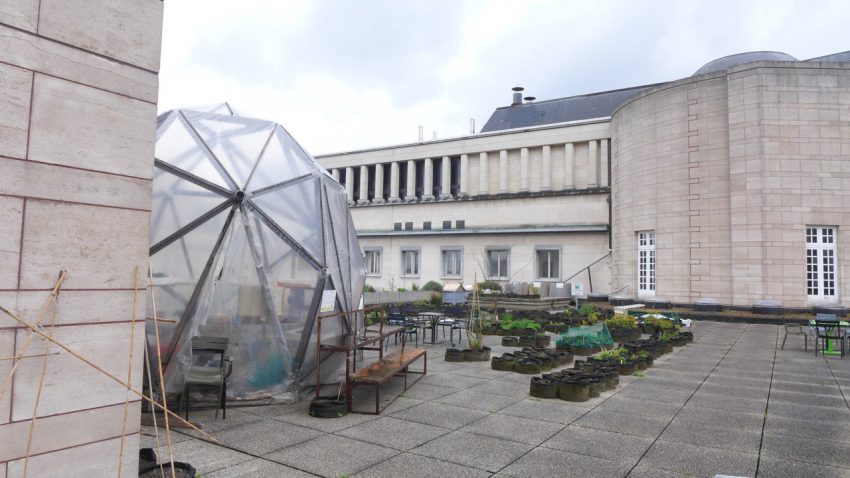 The potage-toit (soup-roof) garden on the Royal Library of Belgium in central Brussels was established in 2012 by the Brussels organisation Le Début des Haricots ASBL ("the beginning of beans") as an experimental and participatory roof garden open to the public. It was the first (and ongoing) experiment in using roof spaces in the city of Brussels.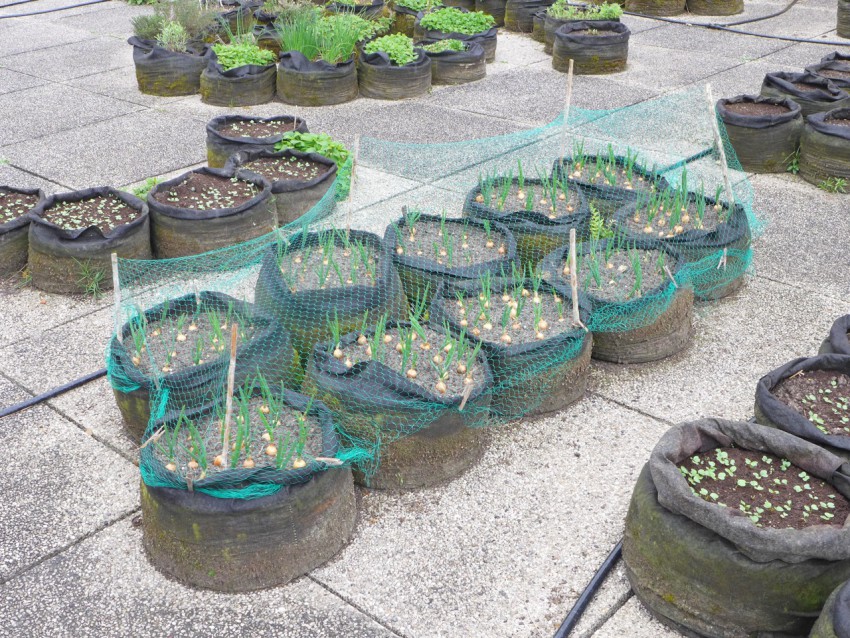 The garden is laid out using geotextile felt bags which are permeable, thus allowing for good drainage and avoiding the flooding problems with many containers.  These versatile containers are long lasting and suitable for a wide range of vegetables and plants.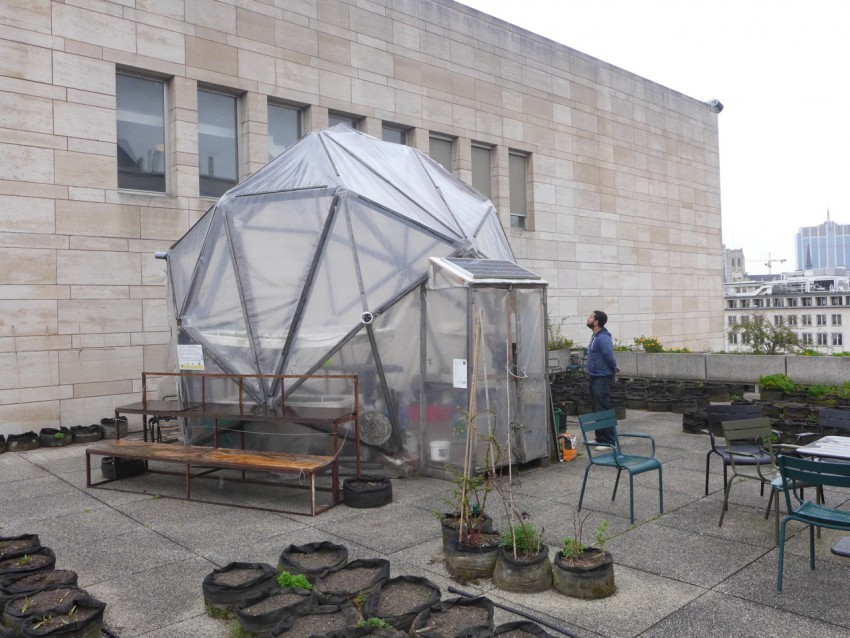 The geodesic dome is used for seed germination and plant propagation. The small solar panel over the doorway provides a power supply. The dome structure has stood up well in its exposed roof top position (5 floors up).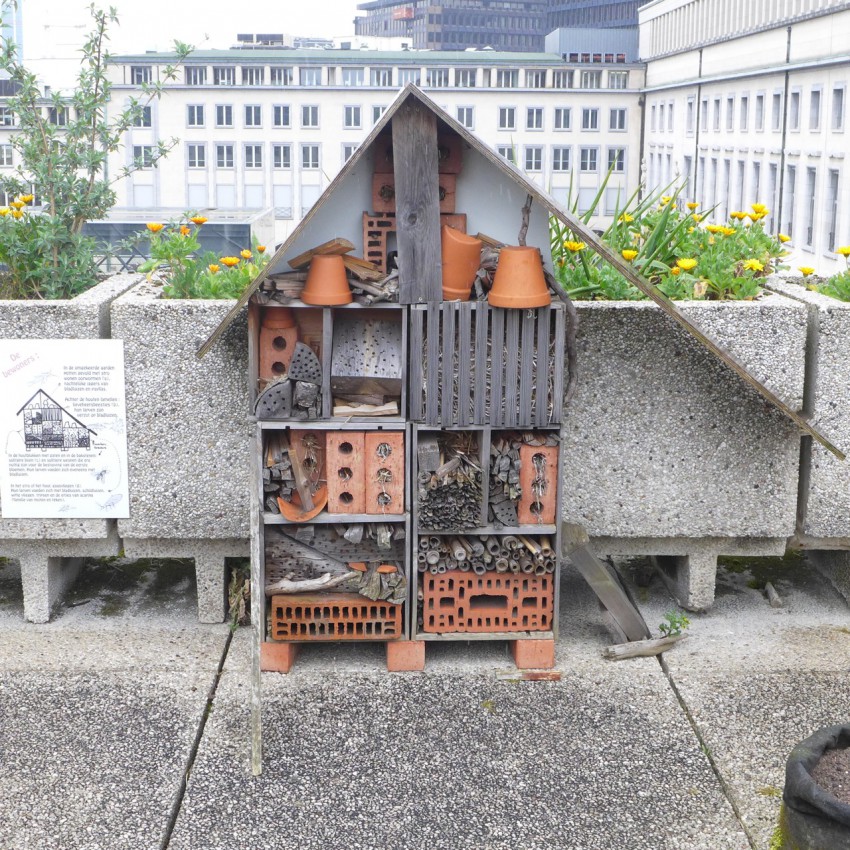 A large part of the work of Le Début des Haricots ASBL is about working with nature and using gardens to support local biodiversity. Even in the centre of the city a simple "bug hotel" can provide important habitat for bees and insects and encourage their presence in the garden.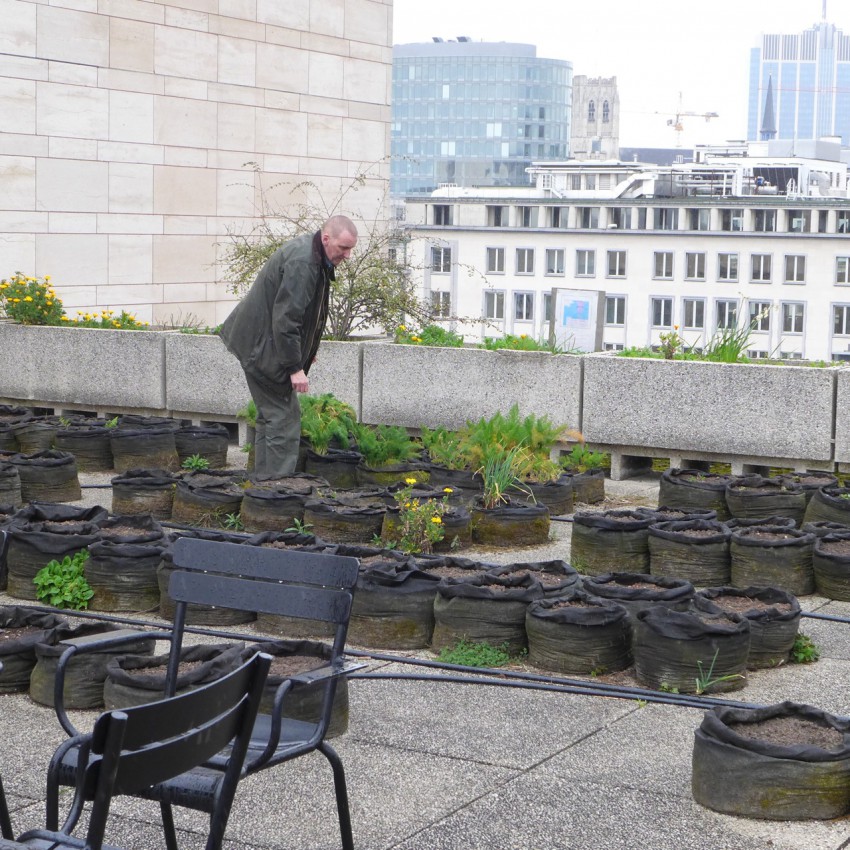 The garden is accessible through the library 5th floor cafe and open to the public year round. In early spring time the structure of the garden is more visible before the crops take over the space. For more information about visiting the garden or volunteering to help with its maintenance go to: Potage-Toit Website (potage-toit.be).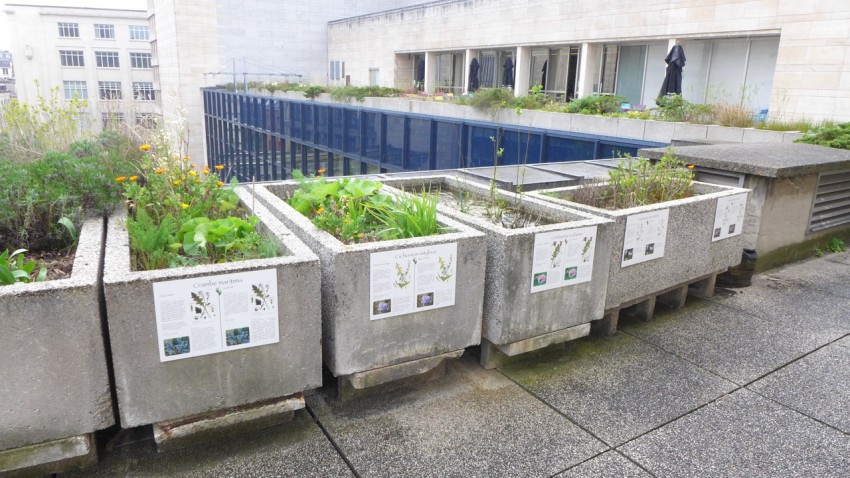 Supported by the Brussels-Capital region and IBGE (Brussels Environment) the project aims to increase awareness of urban food production and the potential of unused city space (roofs, terraces, balconies) for creating ecological gardens (without pesticides, synthetic chemical fertilisers).
The organisation Le Début des Haricots ASBL has been active in Brussels since 2005 promoting environmental awareness and community participation in local garden initiatives. They run a whole range of activities and trainings throughout the year.
Related Reading Links:
For more information go to: Le Début des Haricots Website (haricots.org).