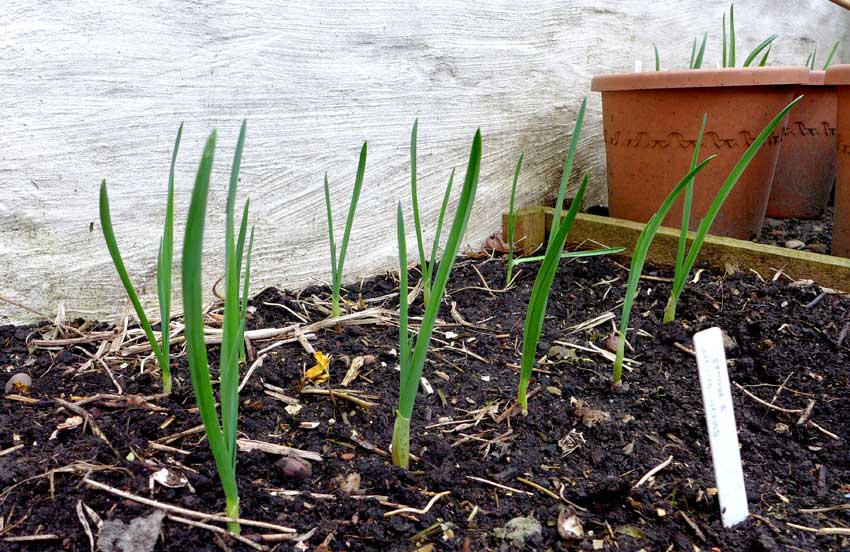 The garlic started in December is now well established. It is not too late to get some garlic started either in soil or in pots. While autumn planted garlic is the best, early spring planting, before the end of March, will still produce a reasonable crop before the year end.
Garlic is easy to grow. The main thing is to find good quality garlic bulbs. The bulbs are broken up into individual cloves for planting. The cloves are simply planted just below the soil surface. It is worth starting garlic in pots indoors to get a good growing plant for moving outside.
Planting in soil is a simple process. Small trenches are prepared and the cloves spaced out. It is worth adding some seaweed feed. The soil is then covered over the cloves. It is important the soil is well draining, such as in raised bed, and should also be dug over to loosen before planting.
For city gardens with limited space, garlic grows well in pots and containers. Indeed, pot grown garlic avoids some of the soil borne problems and enables protecting plants from wild weather. It is well worth keeping a few plants back as spares in case weather conditions (heavy rain) come along later.
As garlic is slow growing, probably ready for lifting around October, it is worth planting a few cloves in larger containers and trying out faster growing crops such as salad as intermediate complimentary crops. It will be interesting to see if the garlic provides some protection for salads against slugs.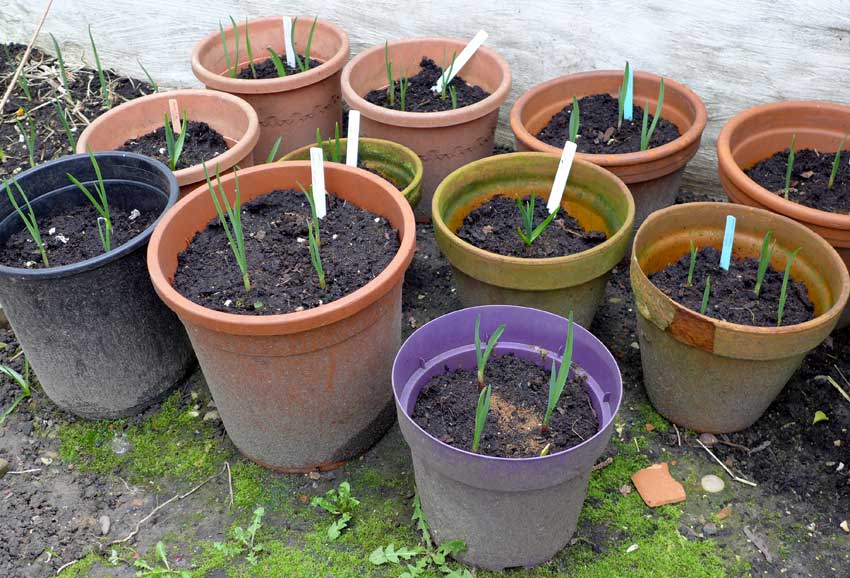 As this is the first year growing garlic in this garden, each type is being trialled in individual pots and in different locations around the garden. The general idea is to introduce garlic in various forms around the garden to see if it lives up to its reputation for deterring slugs.
Garden Shed Links: