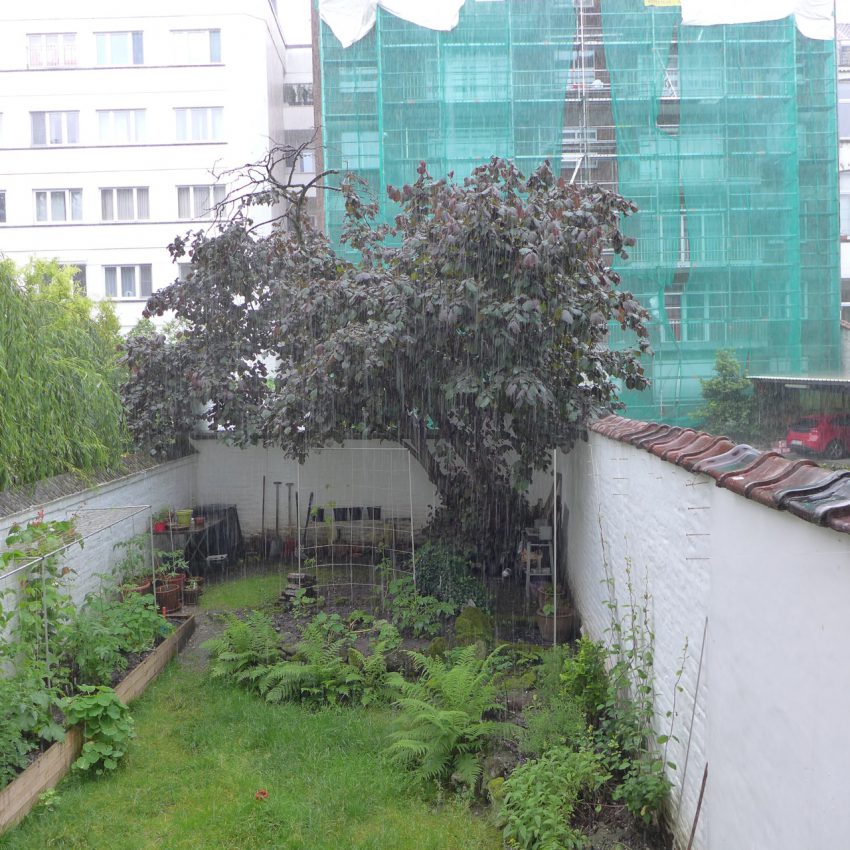 Do gardens like rain? The answer is yes and no. Rain is good to help new plants settle into the soil (always better than a watering can) and spread their roots. Rain is bad when it is never ending, leaving the garden sodden and flooded creating the perfect habitat for slugs and snails.
This year's spring followed a mild winter with only one day's frost. A mild and warmer phase in March/April encouraged gardeners to hope for an early spring. This classic "false spring" was followed by violent and un-predictable weeks of hale and sudden showers before settling into the last weeks of continual heavy rain.
Most plants can stand up to even the most torrential of rain downpours. What is more difficult is the chill effect that can follow during nights when temperatures drop and the soaking plants (like humans) become susceptible to chills and cold damage. Most plants can recover from this damage.
The cold and damp conditions can give rise to various plant diseases when the conditions continue for longer spells. This excess of moisture can weaken the soft tissue of plants and wind or rain damage can create spots on plants vulnerable to infection. Ensure plants are properly supported.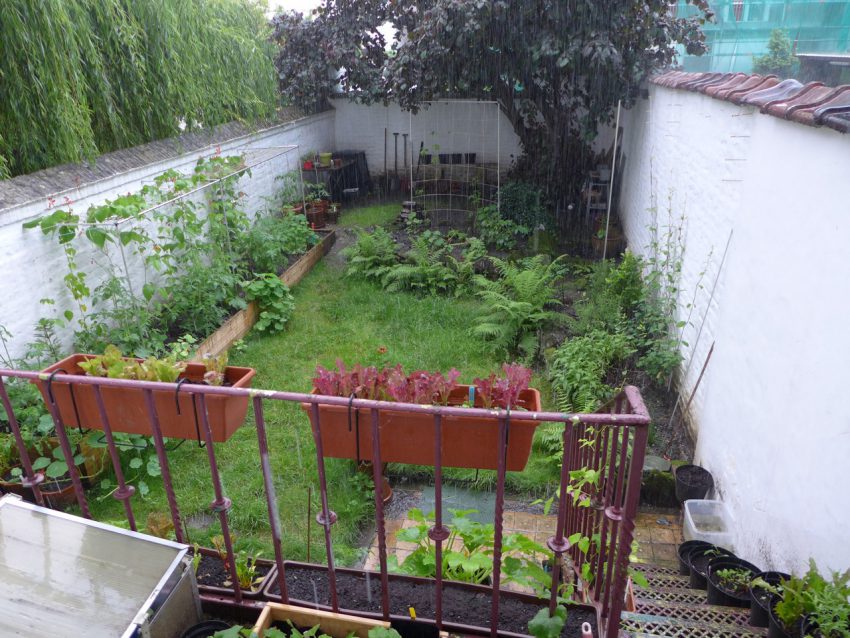 The main problem for a shaded city garden is the rain causes an explosion of slugs and snails. Whole areas of the garden have to be left unplanted until the weather improves. Once temperatures rise the slugs will retreat somewhat and the damaged plants will heal. Those that survive will thrive.